Does MLH Physio Offer Flexible Appointments?
At MLH Physio we understand the busy nature of people's lives in the modern world. So, we have tried to make it as easy as possible to book an appointment at any of our physiotherapy and sports injury clinics, but also ensure we are able to offer flexible physiotherapy appointments.
When it comes to booking, you can book in wherever you are or whenever you need to. Our ONLINE booking system allows our patients to book in at any of our clinics, with a specific physiotherapist if you desire, on any device. Alternatively, you can also call our dedicated bookings line on 0800 612 2761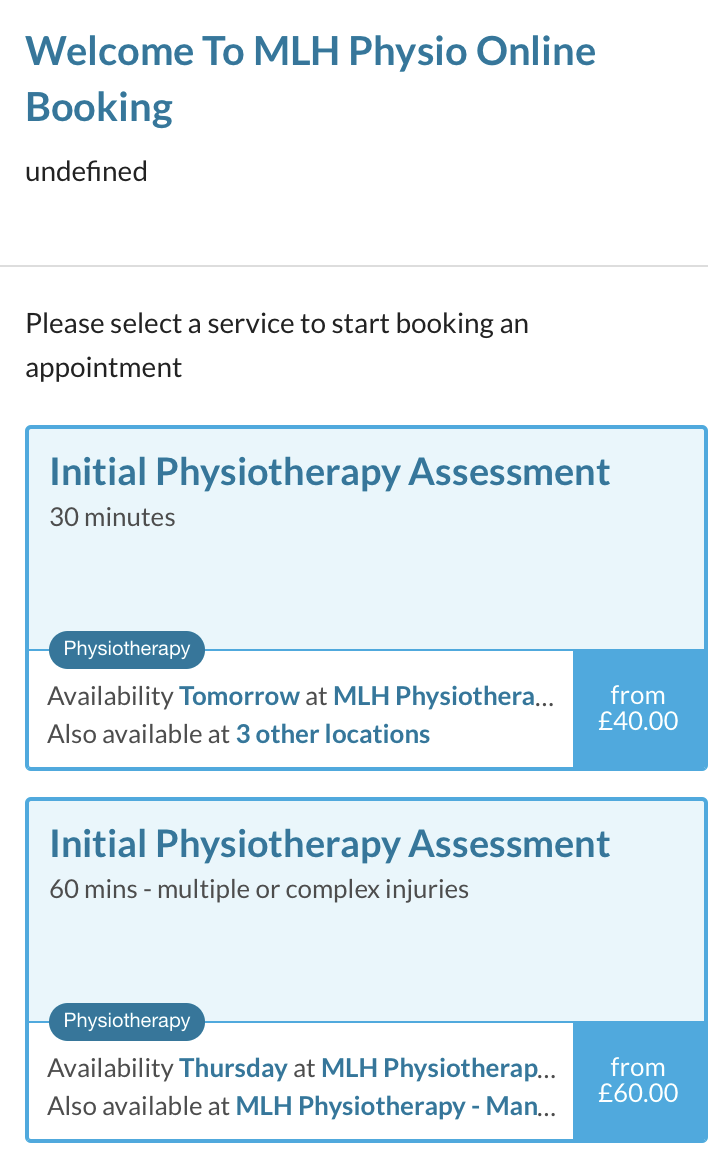 We also offer as much flexibility with our appointment times as we can. We have evening clinics available each week, as well as offering early morning appointments that work around your schedule.
Get in touch or BOOK ONLINE at any of our clinics in Manchester and Cheshire